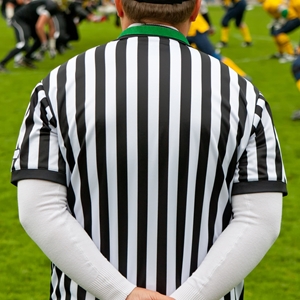 NCAA ends contract with EA over videogame likeness controversy
July 19, 2013 4:22 pm
Leave your thoughts
Among college sports fans, there has long been a controversy surrounding the NCAA's ability to profit off games without paying players. However, this dispute has more far-reaching implications than many might think.
According to an article in The Detroit News, the NCAA announced that it will not enter into a new contract with Electronic Arts Inc., makers of the NCAA Football videogame series. That's because the NCAA is embroiled in a lawsuit that accuses the body of profiting from the likenesses of former players without compensation.
The lawsuit was originally filed by former UCLA basketball player Ed O'Bannon, and was later joined by a number of other players. They seek payment from the NCAA for the use of their likeness in memorabilia and videogames.
"We are confident in our legal position regarding the use of our trademarks in video games," the NCAA said in a statement. "But given the current business climate and costs of litigation, we determined participating in this game is not in the best interests of the NCAA."
In the NCAA Football series, players can choose a college team made up of real-life players and play through a season against live opponents or the computer. New versions of the game are typically released every year, to reflect regular roster changes. Following this announcement, NCAA Football 2014 will be the last installment of the game for the foreseeable future.
The NCAA insists that it never licensed current athlete names or likenesses to EA.
Companies or organizations that become embroiled in disputes over intellectual property should consult with a Phoenix business attorney to achieve a settlement.
Categorised in: Entertainment Law
This post was written by