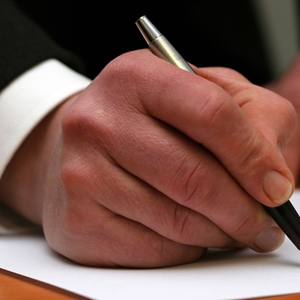 Avoiding common intellectual property mistakes
June 24, 2013 11:36 am
Leave your thoughts
Start-up businesses have a lot to think about as they work to establish themselves, but it's important for them to remember to protect their intellectual property from those who would seek to exploit it.
A recent article in the Wall Street Journal listed some common mistakes that many businesses make with their intellectual property.
First, businesses must avoid what the news source calls "contamination." This refers to incidents in which former employees sue start-up owners for the rights to the company's intellectual property. This is particularly common when a start-up is successful, leading everyone with even a tenuous claim to seek their share.
Intellectual property rights typically belong to the person who creates a product, unless this is done as part of that person's job. In that case, the news source points out, the company owns the rights. However, sometimes start up companies who employ contract laborers do not remember to sign an agreement assignment themselves the rights to this work. Once that contractor is paid and gone, it can be difficult for a company to track down what it thinks of as its property.
Even when ownership is finally sorted out, the news source cautions businesses against planning their product around a specific name or logo without checking to see if those can be trademarked. Just because a domain name has been registered in a specific area does not mean it can be used for business. There are many laws regarding business names that are "confusingly similar," as this blog has mentioned previously.
With all that new business owners have to consider when building their start-up companies, it is important that they consult with a Phoenix small business attorney.
Categorised in: Intellectual Property Law
This post was written by