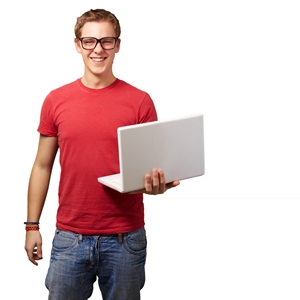 Apple sued in Belgium over warranty policy
June 13, 2013 4:05 pm
Leave your thoughts
Though Apple is taking steps to clear up its warranty policy in Belgium, a local consumer organization has not backed off from its lawsuit yet.
Test-Aankoop accused the Cupertino, California-based technology company for violating Belgian law in January, according to a story in Macworld. The issue at hand was Apple's one-year warranty. Belgian law requires all sellers to provide a two-year guarantee for all products that do not have defects at the time of sale, and they must replace any device that is faulty within the first six months after the sale, regardless of fault. After that period, consumers must prove that the defect is the manufacturer's fault before receiving a replacement.
Apple's policy, however, only offers a one-year warranty against defects, though customers can buy an Apple Care policy that extends coverage to two or three years, depending on the device. Test-Aankoop argues that Apple customers may not be aware that they are already entitled to much of that protection during the second year.
The group sought to force Apple to change its warranty information on its website and inform customers of their rights.
This past week, however, Apple posted a new policy on its Belgian website offering a two-year warranty, according to PC World.
Test-Aankoop's European Public Affairs Advisor Gilles de Halleux told the news source that the lawsuit will stand until the group is sure what exactly has been changed. Apple did not comment on the story.
"We are looking for a solution for the long term," he said. "So we want to have some kind of commitment from Apple."
Local businesses that offer warranties may consult with a Phoenix small business attorney to make sure they are complying with all applicable laws.
Categorised in: Contracts & Transactions
This post was written by