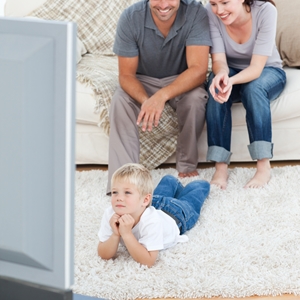 Broadcasters file intellectual property suit against streaming website
June 6, 2013 5:37 pm
Leave your thoughts
A group of broadcasters recently filed a copyright infringement lawsuit against a television streaming website, accusing the site of "exploiting" their intellectual property, according to a report on the LegalTimes blog.
ABC, CBS, NBC, Fox, Telemundo and Disney were among the plaintiffs seeking a court injunction against FilmOn.com Inc. FilmOn.com uses antennas to receive television signals and broadcast them online for free. Allegedly, the company does this without a license.
"Our complaint filed [May 23] in the federal district court for the District of Columbia underscores our commitment to vigorously protect our copyrighted programming from illegal appropriation by opportunistic pirates," the networks said in a joint statement.
Meanwhile, FilmOn.com founder Alki David said that he had been willing to pay for a license but had met significant resistance from the networks.
"We come in peace," David said. "We don't come as the enemy. Unfortunately, the networks seek to position us as an enemy."
This is not the first time the networks have taken FilmOn.com to court. Last August, they went to U.S. District Court to stop the company from operating within California, Montana, Idaho, Washington, Oregon, Nevada, Arizona, Hawaii and Alaska. The case is still on appeal. Nor is this the first time the networks have had to defend their position against internet startups trying to broadcast their programs. They recently filed a similar court challenge against Aereo, a service that competes with FilmOn.com. A federal judge, however, denied their request for a preliminary injunction.
Local businesses that wish to protect their intellectual property against competitors should consult with a Phoenix small business attorney.
Categorised in: Intellectual Property Law
This post was written by