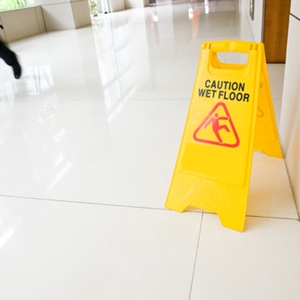 How do I protect my personal wealth from business lawsuits?
June 3, 2013 7:01 pm
Leave your thoughts
Last week, this blog featured a post about how to protect business assets from a personal lawsuit. Recently, Mark Kohler, a contributor at Entrepreneur Magazine, wrote a companion post explaining how merchants can do the opposite: protect their personal wealth from a business lawsuit.
The example Kohler presented was of a recent client whose customer slipped and broke an arm on the way to the office. Unlike many business owners, who either get gouged by high-priced asset protection plans that don't work or simply do nothing and hope nothing bad happens to one of their customers, this client had a plan in place to avoid a potentially damaging lawsuit.
First, Kohler said, merchants should chose the correct entity for their business. Rather than operating as a sole proprietor—and leaving personal assets open to litigation—owners should set up a corporation or a limited liability company.
Second, business owners should keep their personal and work finances separate. This includes using separate checkbooks, maintaining corporate books and using the company name on all business documents, Kohler said.
Third, Kohler advised merchants to carefully consider purchasing a proper insurance policy. Coverage can differ greatly depending on whether the holder owns rental property, a retail store of a professional practice. Regardless, Kohler said that all business owners should budget money for insurance from the beginning.
Finally, merchants should do as much as they can to avoid acting negligently. If they clearly warn customers about certain dangers—such as ice outside of a shop—it will be much more difficult for those customers to mount a convincing legal challenge.
Local business owners should always be considering how issues of liability protection might affect them. Those who wish to protect what they own should consult with a Phoenix small business attorney.
Categorised in: Asset & Liability Protection
This post was written by