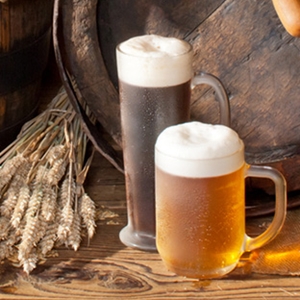 Magic Hat sues fellow brewer, fans need a drink
May 28, 2013 12:18 pm
Leave your thoughts
Magic Hat , a Vermont-based brewing company that produces many popular craft brews, has made headlines recently by accusing a fellow craft brewer of violating its intellectual property.
In a lawsuit filed on May 16 in U.S. District Court, Magic Hat alleged that West Sixth Brewing Co. designed its bottles and cans in such a way "that closely resemble and are confusingly similar" to those used by Magic Hat, according to a report by the Lexington Herald-Leader.
Specifically, Magic Hat claimed that the logo on West Sixth's amber ale, which consists of an orange six and a "dingbat" star, was similar to the orange nine and star that labels Magic Hat's #9 Not Quite Pale Ale. Lawyers for the company say that the Lexington, Kentucky brewer used the logo to "confuse consumers and trade on Magic Hat's good will."
The article says that Magic Hat has used its orange nine to mark beers since 1995. Those beers have been available in Kentucky since 2009. West Sixth, meanwhile, has been selling beer with its logo in Kentucky since 2012.
Officials from West Sixth have vehemently denied any wrongdoing. They have since taken to the public for support, creating a petition on the company's website that asks Magic Hat to stop "corporate bullying." So far, more than 5,000 people have signed the petition, according to the article.
"The public has really come to our defense as a craft beer producer and joined us demanding that Magic Hat withdraw their lawsuit," West Sixth co-owner Ben Self told the Herald-Leader.
It is not uncommon for merchants in the same business to find themselves in disputes over intellectual property. When settling these issues, local companies could benefit from consulting with a Phoenix small business attorney.
Categorised in: Intellectual Property Law
This post was written by