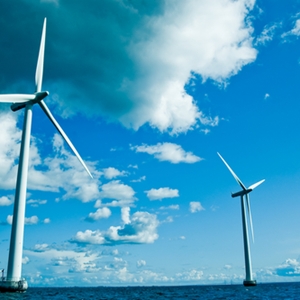 Google flies high with wind power startup
May 24, 2013 10:39 am
Leave your thoughts
When it isn't dominating the world of online search, Google spends its spare time investing in prototype projects that may or may not one day be brought to the market.
Recently, Google acquired a wind power startup for its Google X branch, which specializes in "those million-to-one scientific bets that require generous amounts of capital, massive leaps of faith, and a willingness to break things," according to an article in Bloomberg Businessweek. The start-up, Makani Power, is working on cable-tethered flying wings that can generate electricity from wind flow while airborne.
An article in CNET News explains that these flying wings reach altitudes of 800 to 2,000 feet by using electric propellers. Once there, the stronger wind holds the tethered wings in circular flight patterns, while they use the current to generate electricity. While the article says that the prototypes can only produce about 30 kilowatts now, Makani Power is working on larger models. Though they won't be able to generate as much as a conventional wind turbine, the company claims that the wings require much less material and will be comparably cheaper to install.
The deal between Makani and Google allows the start-up to benefit from an influx in capital, while giving Google a stake in a potential future source of alternative energy.
For a small company, an acquisition is a potentially risky move that may require help from a small business lawyer in order to clear up the conditions of the deal. Businesses that are interested in purchasing another company should consult with a Phoenix small business attorney before proceeding.
Categorised in: Contracts & Transactions
This post was written by