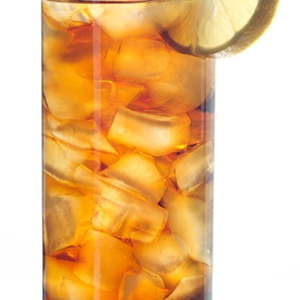 Lawsuit against Arizona Beverage Co. tossed out of court
May 1, 2013 10:32 am
Leave your thoughts
Arizona Beverage Company, the New York-based maker of the popular Arizona Iced Tea product line, will be allowed to continue labeling its products "all-natural" after a federal judge threw out a class-action lawsuit against the company in April.
The suit, first filed in March 2010 by plaintiffs Lauren Ries and Serena Algozer, argued that Arizona products cannot be "all-natural" if they contain high-fructose corn syrup (HFCS) and citric acid, which many of the products do. They argued that since patents have been issued for the process of producing HFCS, then it is not natural. In addition, the plaintiffs alleged that the company misled consumers who did not know what the term "all-natural" meant.
In its defense, Arizona produced expert witness testimony from Rutgers University food scientist Dr. Thomas Montville, who argued that HFCS and citric acid are, in fact, natural. The company also brought forward letters from its suppliers making a similar claim.
Meanwhile, the plaintiffs produced no expert witnesses. In ruling to throw out the case, U.S. District Judge Richard Seeborg criticized the plaintiffs for not producing any evidence for damages and said that their efforts in the case "did not begin to approach due diligence."
"Plaintiffs had more than six months after the entry of the scheduling order to identify an expert, and failed to do so," Seeborg said, according to the ruling. "They then waited for nearly five more months after their deadline for doing so had passed to file a motion requesting that expert discovery be extended."
More importantly, Seeborg said that the fact that HFCS and citric acid are processed ingredients does not necessarily mean that they cannot be considered natural. According to Justin Prochnow, an attorney with Greenberg Traurig LLP, this point will have bearing on future cases and dispute resolutions involving the beverage industry.
"The case gives other companies a good road map for defending themselves against possible arguments," he told industry magazine BevNet.
Companies that believe they may have to defend themselves against lawsuits should seek out a Phoenix small business attorney.
Categorised in: Litigation
This post was written by