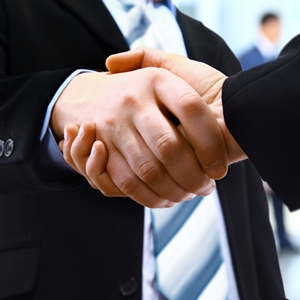 Dell buyout only looking worse for shareholders
April 25, 2013 12:07 pm
Leave your thoughts
Recently, this blog wrote about Michael Dell's efforts to take Dell Inc. private through a $24.4 billion leveraged buyout. At the time, Dell was facing criticism for attempting to regain control of the company he founded at the expense of investors, who would be forced to accept less money for their shares than they would like. Whether or not those are Dell's intentions, it is becoming increasingly clear that investors have little reason to be happy about how the deal is unfolding.
Despite briefly rising to a six-month high of $14.51 per share in March, Dell stock prices took a hit in April and now stand at $13.21. This is lower than the $13.65 per share offer that Dell and investment firm Silver Lake Management, LLC made at the onset of the deal, but not by much. When Dell and Silver Lake initially announced the proposal in February, their offer was 25 percent higher than the company's closing price.
Investors have complained that Dell and Silver Lake are undervaluing the company and are trying to acquire it for as little as possible. But so far, troubles in the PC market have made it difficult for the company to attract better offers. Blackstone Group, an asset management corporation, recently abandoned its efforts to buy Dell Inc. for $14.25 per share, according to the International Business Times. The report added that "a steep slump in PC shipments and Dell's eroding financial profile prompted the group to end its bid."
It seems that, for the time being, Dell and Silver Lake are here to stay. For that matter, they may not have much of a choice. According to Bloomberg Businessweek, the group would have to pay as much as $750 million just to walk away from the deal, thanks to strict conditions that were attached to the proposal early on.
Local companies that are going through a similar buyout and need some business law help may benefit from consulting with a Phoenix small business attorney.
Categorised in: Business Law
This post was written by