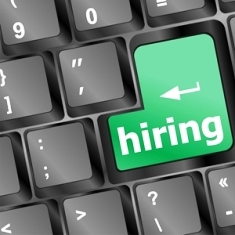 Cities look to startups for economic revival
April 23, 2013 11:49 am
Leave your thoughts
American cities that suffered financially during the economic downturn are increasingly turning toward a new and unexpected source of growth. Rather than relying solely on large industries, some cities are looking to attract small startup businesses to help spur a recovery.
Though in the past startups have tended to invest in Silicon Valley, New York, and more recently the growing technology sector in New England, there is evidence that entrepreneurs are beginning to look elsewhere. Struggling cities, such as Detroit, are seeing natives return from the coasts in search of cheaper rent and lower business costs.
Dan Gilbert, owner of the NBA's Cleveland Cavaliers, founder of Quicken Loans and a native of Detroit, recently told the New York Times that he planned to invest in the center of Detroit by buying 3 million square feet of real estate and encouraging young entrepreneurs to move in. It was enough to inspire Greg Schwartz, a University of Michigan graduate, to go to Detroit to set up his calendar app company UpTo, according to Bloomberg Businessweek.
"Like so many others, I left Detroit during a massive brain drain," Schwartz recently told Businessweek. "But I'd been hearing a lot about what was happening here, and when I thought about is being where my family was and looked at the cost of living and doing business, I came back," he said.
As long as the costs of operating businesses in cities in the Northeast and California continue to increase, younger startups will seek other locations. This is an area, however, where many entrepreneurs could use some business law help. Local startups that are hoping to set up shop in Phoenix could be best served by working with a Phoenix small business attorney while they navigate the terrain.
Categorised in: Starting a Business in Arizona
This post was written by