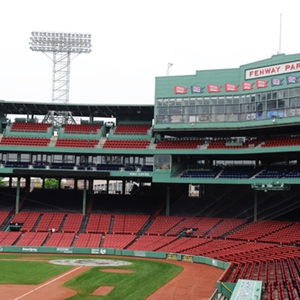 Former ISFA CEO sues White Sox owner and Illinois Governor
April 17, 2013 1:40 pm
Leave your thoughts
Perri Irmer, the former CEO of the Illinois Sports Facilities Authority (ISFA), is suing former Illinois Governor James Thompson and Chicago White Sox owner Jerry Reinsdorf for what she believes was unfair treatment due to her speaking out against a deal for a stadium that drew from public funds. According to Courthouse News Services, Irmer claims that she was ultimately fired for not falling in line with the plan for the new ballpark.
At the time of the incident, Thompson was chairman of the board for ISFA, a group that was formed specifically for operations involving U.S. Cellular Field, which has been the home of the White Sox since 1991. In her lawsuit, Irmer says that she worked to coordinate the stadium and its events to establish a "people's ballpark" that had access across all demographics in the city. Instead, Reinsdorf and Thompson worked toward a rent-free deal in which private investors pocketed most of the profits for a stadium funded by the public, according to the suit.
"Perri Irmer saw clearly what should have been obvious to anyone familiar with ISFA," the complaint states. "Under former Governor Thompson's leadership, the ISFA Board had become ineffective to protect taxpayer interests, and was acting as nothing more than a cash cow puppet for Jerry Reinsdorf.
In an effort to try and stop the two, Irmer attempted to meet with Chicago mayor Rahm Emmanuel. However, the meeting never occurred. Meanwhile, Thompson allegedly locked Irmer out of her office while he and Reinsdorf arranged a special meeting to have her fired. According to court documents, Thompson and the board agreed to move on with the firing in an effort to "silence Perri Irmer and to stifle her efforts to protect Illinois taxpayers from Reinsdorf's greed."
When dealing with workplace disputes such as these, it's important to always seek out small business legal advice.
Categorised in: Business Law
This post was written by