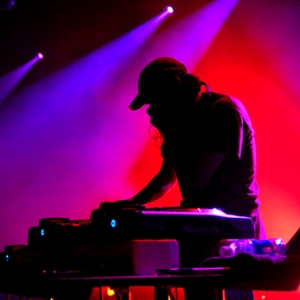 Original 'Harlem Shake' artists claim intellectual property theft
March 12, 2013 6:08 pm
Leave your thoughts
Just when it seemed as though everyone was getting in on the "Harlem Shake" craze, two men have come out saying that they've been left out in the cold.
According to the New York Times, rapper Jayson Musson and former reggaeton performer Hector Delgado of Puerto Rico claim that the tracks sampled in the viral hit illegally used their voices. Both men said that they did not give their permission to Harry Bauer Rodrigues – better known as Baauer – to use those clips, which they believe is their intellectual property.
The song has gone from an independent underground track to a cultural phenomenon in recent weeks, with hosts of individuals creating videos of themselves re-enacting the signature dance. The 30-second clip that is most often used in the videos features Delgado saying "con los terroristas" at the beginning, where one person is seen dancing in an otherwise normal room.
Then, at the 15-second mark of most videos, Musson's voice is heard saying "Do the Harlem Shake," at which point the entire room erupts in dance. Since going viral, the video has provided a source of fun for those making them on YouTube. However, for the men whose voices are used in the song, the "Harlem Shake" hasn't given them a single dime.
"It's almost like they came on my land and built a house," Delgado said to the Times.
Currently, the two are seeking financial compensation from Mad Decent, the label under which Baauer released the single. Normally, labels reach out to certain artists in order to obtain the rights to sample certain songs. However, when dealing with underground artists and smaller labels – like in this instance – the practice is often overlooked.
Protecting a company's intellectual property is integral to running a successful organization, regardless of whether it's a viral hit or company email.
Categorised in: Entertainment Law
This post was written by