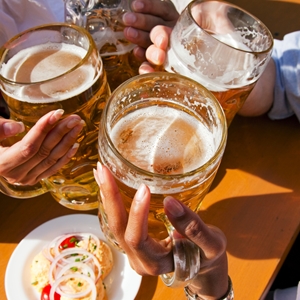 Class action suit accuses Budweiser of watering down products
February 28, 2013 1:13 pm
Leave your thoughts
In a $5 million class action lawsuit filed in multiple states, beer-drinkers across the country are claiming that Anheuser-Busch InBev, which produces Michelob, Stella Artois, Budweiser and other beers, has been selling beverages that do not live up to the alcoholic content advertised on the label.
Many of the named plaintiffs in the case claim to have regularly purchased beers from the world's biggest brewer for significant amounts of time and have the backing of their lawyers, who claim to have gotten the knowledge of the watering down of beers from former brewery workers.
"Our information comes from former employees at Anheuser-Busch, who have informed us that as a matter of corporate practice, all of their products mentioned (in the lawsuit) are watered down," Boxer said. "It's a simple cost-saving measure, and it's very significant."
Meanwhile, Anheuser-Busch vice president of brewing and supply Peter Kraemer released a statement that vehemently denied the claims made in the suit, arguing that his company's beers are in full compliance of both labeling regulations and their own brewing standards.
The suit claims that Anheuser-Busch, which claims that its standard beers have 5 percent alcohol and its lighter beers about 4 percent,, adds water to their beverages at the end of the brewing process, lowering the alcohol content in exchange for a cheaper overall product.
"AB's customers are overcharged for watered-down beer and AB is unjustly enriched by the additional volume it can sell," said two of the named plaintiffs in the filing, as reported by Bloomberg News.
Class action suits like these are evidence as to why it's important for any company to make sure it has adequate legal protection, regardless of fault. Seeking out a Phoenix small business attorney is one of the best ways to acquire the aid companies need.
Categorised in: Litigation
This post was written by