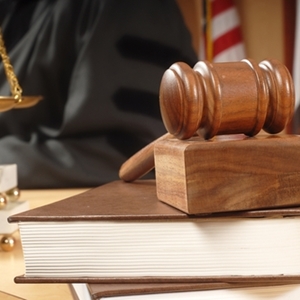 Macy's goes to court over J.C. Penney-Martha Stewart deal
February 27, 2013 10:53 am
Leave your thoughts
The high-profile legal battle between Macy's and J.C. Penney took another step forward Monday when Macy's Inc. Chief Executive Terry Lundgren testified about the deal between J.C. Penney and celebrity homemaker Martha Stewart, which his company believes violated a previous contract between Stewart and Macy's.
At his Monday court appearance, Lundgren claimed that his company's exclusive rights deal to sell products from Martha Stewart Living in their stores was breached when Stewart's company reached an agreement with J.C. Penney to do the same at their stores. Lundgren said that, on the night of December 6, 2011, Stewart called him personally to inform him of the news in what he called a scripted conversation that lead him to become emotionally and physically upset.
"I was completely shocked and blown away," Lundgren said. "I was literally sick to my stomach."
Meanwhile, J.C. Penney has publicly stated that Stewart's contract with Macy's, which was made back in 2006, does not include products that do not bear the designer's name. Lundgren said that, in his conversation with Stewart, the home goods designer argued that the deal would be beneficial for all parties, a claim that he did not take well.
"I think that's when I hung up," Lundgren said. "The thought this was going to be good for Macy's was so far from anything I could comprehend."
Lundgren stressed in court that the 2006 deal with Stewart put heavy emphasis on exclusivity, especially since the company took a major risk in signing the contract, as Stewart had just recently been released from prison after she was found guilty of insider trading.
When conducting any business transaction, companies are always encouraged to seek out small business legal advice. When forming contracts in the Arizona area, the best option is to always refer to a Phoenix small business attorney to ensure your rights are protected.
Categorised in: Contracts & Transactions
This post was written by