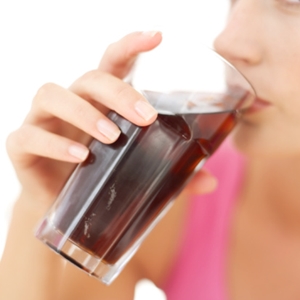 NYC ban on sugary drinks leaves sour taste in business' mouths
February 26, 2013 12:20 pm
Leave your thoughts
When New York City mayor Michael Bloomberg announced a controversial city ordinance that would prevent businesses from serving soda and other sugary drinks in containers larger than 16 ounces, the initial reaction was that it would mostly do away with oversized single-serve containers like the Big Gulp. However, it appears that the law, which goes into effect March 6, will have far-reaching consequences that will severely limit the way many in the food industry do business in the city, according to the New York Post.
For starters, multiple reports have indicated that Bloomberg's soda law includes a ban of large containers of soda that are intended to serve multiple people. That means, under this law, pizza delivery services will be unable to include 2-liter bottles of soda with an order, while restaurants will be banned from serving pitchers of soda, lest they be subject to the $200 fine.
"It's ludicrous," said Robert Bookman, a lawyer for the New York City Hospitality Alliance. "It's a sealed bottle of soda you can buy in the supermarket. Why can't they deliver what you can get in the supermarket?"
Another area that will be impacted by the unpopular law is New York City's bar and nightclub scene, where soda and sugary drinks are often used as mixers for alcoholic beverages. However, according to the Post, patrons at clubs will be unable to order large carafes of soda to go along with bottle service. In short, it's easier to get a bottle of vodka than it is to get a 2-liter bottle of soda at a club.
While the soda law is limited to businesses situated in New York City, it is certainly a sign of things to come nation-wide as lawmakers attempt to promote a health-conscious culture in U.S. business. Small businesses looking to make sure they are operating within Arizona regulations are encouraged to seek out a Phoenix business attorney.
Categorised in: Business Law
This post was written by