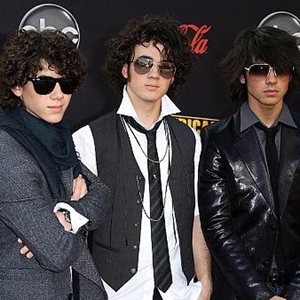 Concertgoer sues Jonas Brothers after being crushed
January 30, 2013 5:13 pm
Leave your thoughts
This blog has previously reported on a lawsuit in which a concertgoer sued Justin Bieber  for partial hearing loss, accusing the singer of not taking appropriate precautions to keep the crowd's noise at normal levels. Another case centers on the Jonas Brothers, in which a person attending one of their shows accused the band of being responsible for the overexcited fans crushing her, according to The Huffington Post.
Ashleigh Johnson filed a suit against the Jonas Brothers several weeks ago, claiming that she was traumatized and crushed at a concert three years ago in Los Angeles' Grove Mall. Johnson claimed in court documents that she experienced "severe injury to her body and shock to her nervous system."
She alleges that proper security measures were not taken at the outdoor venue, even though minors were expected to attend the event. Other fans had allegedly pinned her against a fence due to overcrowding in the arena.
"Ashleigh Johnson sued the band and the owner of the venue for negligence, claiming that both parties knew a large number of people — including many minors — would show up, and that proper security measures were not in place," NBC News reported.
Entertainment lawsuits show the importance of following consumer safety regulations
Arizona-based companies can learn from the Jonas Brothers' case and ensure that appropriate security measures are taken at any major events they host. Also, consumer safety laws should be followed whenever any products or services are developed and sent to market. For additional assistance, Phoenix business attorneys can help a firm with any dispute resolution methods if a customer claims the business is at fault.
Categorised in: Arizona LLCs
This post was written by